Create Macros & Scripts Faster and Easily!
Pulover's Macro Creator
is a Free Automation Tool and Script Generator. It is based on AutoHotkey language and provides users with multiple automation functions, as well as a built-in recorder. Macros can be executed from the program itself or you can export them to AutoHotkey Script format or a standalone executable.
"
Pulover's Macro Creator is very handy as a means of automating various tasks without possessing  programming knowledge."
 -
Softpedia.com
It's more than a Macro Recorder!
You can add not only keystrokes and mouse actions to your scripts but also manage windows, controls, files, strings, search images/pixels and even create If/Else Statements to control the flow of your macros! From simple repetitive tasks to complex automation projects, Pulover's Macro Creator will save you hours of monotonous work. Everything with a friendly and intuitive interface. Check out the
video tutorials
and see how. [
continue reading
]
www.macrocreator.com
Current Version:
5.4.1
(also on
GitHub
)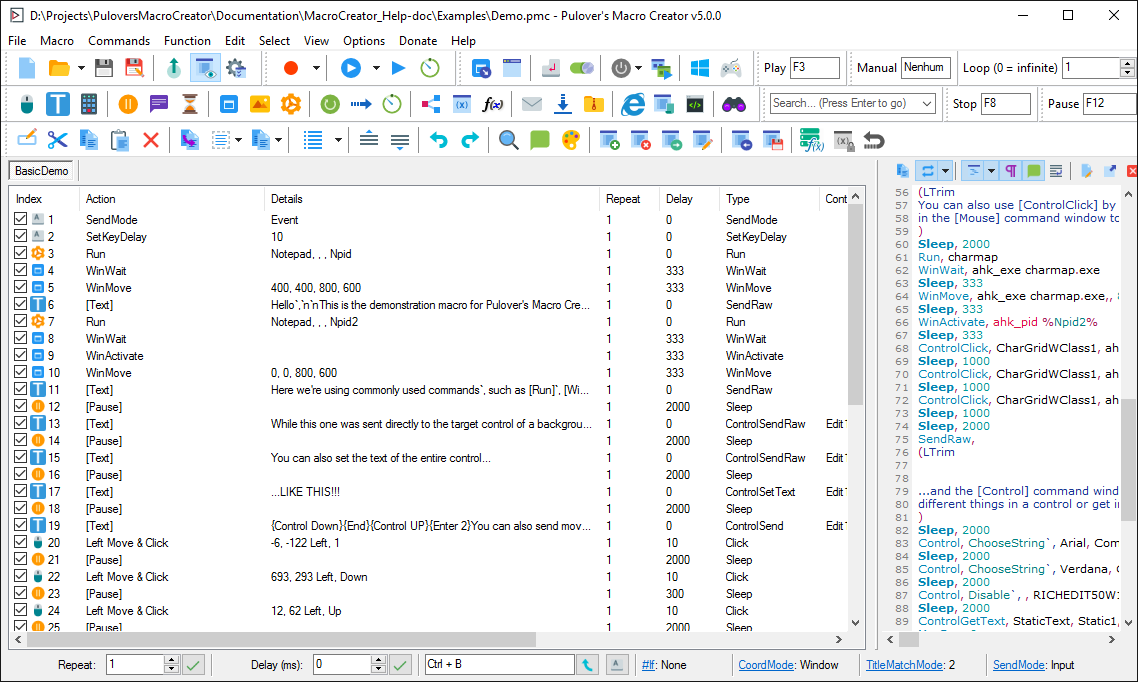 Keywords: Free Macro Recorder, Macro Program, Keyboard Macro, Mouse Macro, Mouse Recorder, Macro Builder, Macro Generator, Macro Maker, Macro Editor, Automate Hot Key, Automate Tasks, Automation Utility, Auto Keyboard