nooooo
rawr. fear me.
*poke*
Is it December 21, 2012 yet?
... last 'proof' ... how it 'really' looks
Posts: 6858
Joined: 29 Sep 2013, 17:08
Facebook: J0EDF
Google: +joedf
GitHub: joedf
Location: Canada, Quebec
Contact:
Wooaaaww
Windows 10 x64 Professional, Intel i5-8500 @ 3.00 GHz, 16GB DDR4 3200 MHz, NVIDIA GTX 1060 6GB | [About Me] | [ASPDM - StdLib Distribution]
[Populate the AHK MiniCity!] | [Qonsole - Quake-like console emulator] | [LibCon - Autohotkey Console Library] | [About the AHK Foundation]
Last edited by
garry
on 31 Oct 2018, 11:26, edited 1 time in total.
Its seems to me that in every flat earth imagery I've seen, the moon is always round with the curvature of a sphere... How's this still a thing... though that is a cool pic...
live ? long & prosper : regards
I've heard recently of another completely wacky theory... The fact that the Earth isn't exactly flat, but laid out almost flat on a huge, HUGE ice ball around which the sun orbits because at night it flies through a tunnel in the ice ball. And they suppose that there are other worlds somewhere on the ice ball.
Let them a couple years and they'll come up with the idea that the Earth is flat, but just stuck on a sphere that happens to be of the exact right shape and size for the planet to wrap itself around!
I heard of something similar, like this:
same as above, but also a sphere version. Something like, earth is 1000x larger than we're taught and so that's why it feels flat. and there's many many more continents out there besides the ones we know.
edit: spoilers are dead too. image: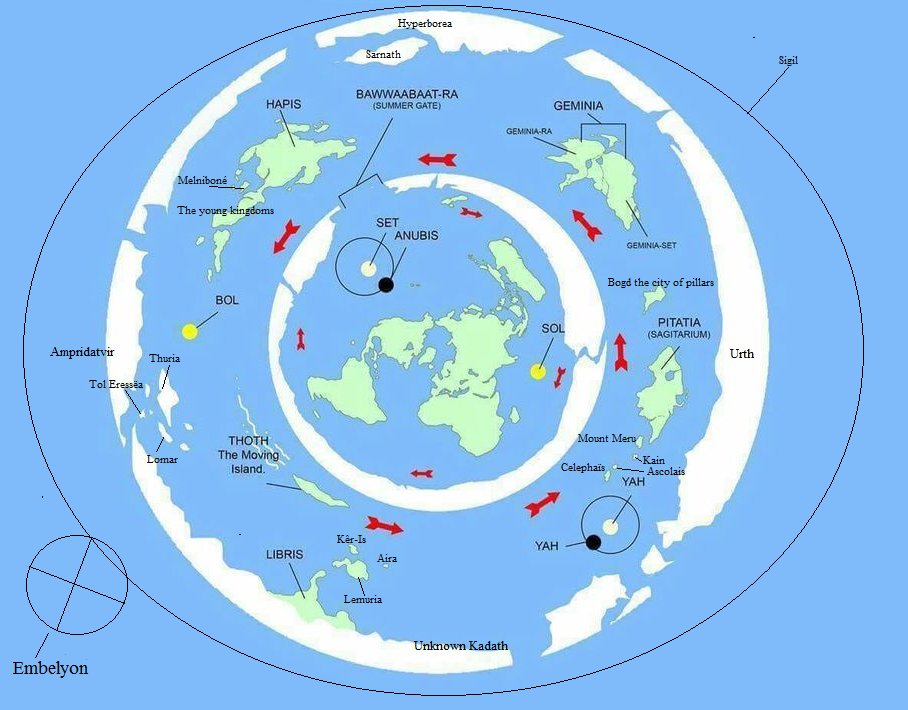 rawr. fear me.
*poke*
Is it December 21, 2012 yet?
Posts: 6858
Joined: 29 Sep 2013, 17:08
Facebook: J0EDF
Google: +joedf
GitHub: joedf
Location: Canada, Quebec
Contact:
waaaaa
Windows 10 x64 Professional, Intel i5-8500 @ 3.00 GHz, 16GB DDR4 3200 MHz, NVIDIA GTX 1060 6GB | [About Me] | [ASPDM - StdLib Distribution]
[Populate the AHK MiniCity!] | [Qonsole - Quake-like console emulator] | [LibCon - Autohotkey Console Library] | [About the AHK Foundation]
---
Who is online
Users browsing this forum: No registered users and 9 guests