Hello,
I created a script which consists of a Gui with a picture inside of it.
Additionally, there is also a fade-in and a fade-out effect which works perfectly.
I use this Gui in scripts which take some seconds until they have finished.
(Just to inform the user that a script is being run.)
By using the include function, I add my Gui script into any other script.
It looks like this:
I would like that it stays until it gets the information/command to disappear.
I think I will need to include a variable which tells the Start() function when to fade out.
Something like this:
As soon as it gets called with a 0, it starts disappearing, but it looks weird.
- it disappears immediately without any effect
- then it appears again without any effect
- after this is starts disappearing, but it doesn't look as smooth as the first code.
Maybe it's just a small issue.
I realized that the fade value has to be set to 226 in the 2nd code, otherwise the script "forgets" it.
This is how it looks like: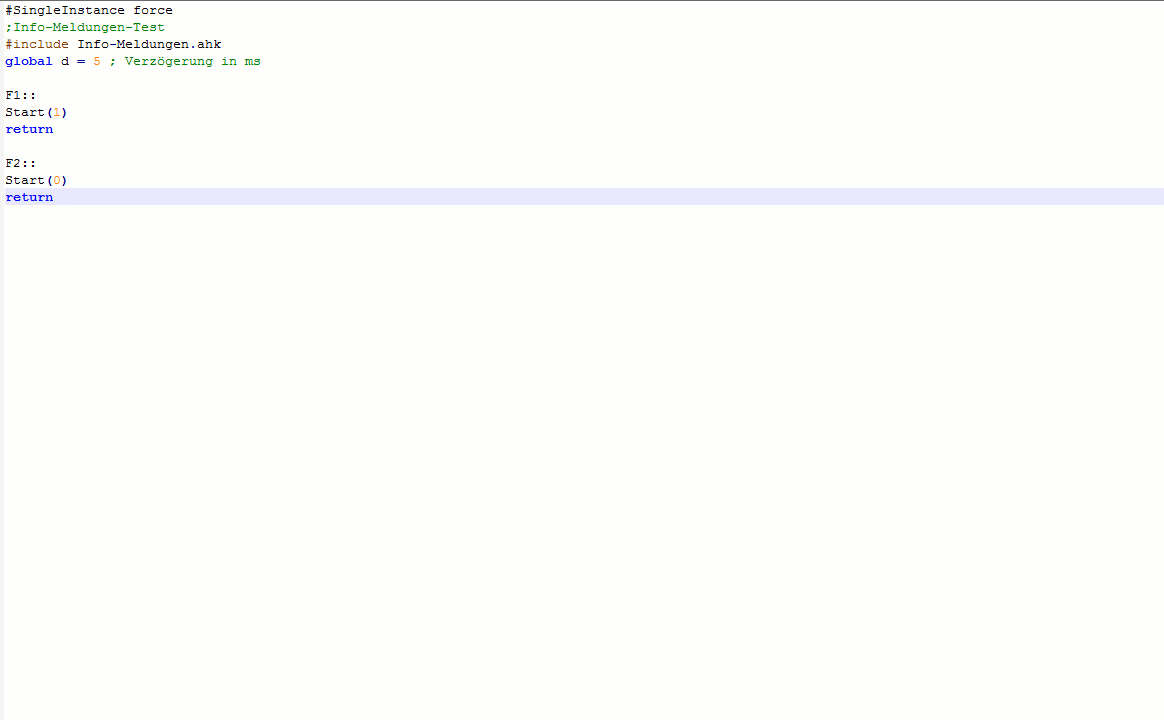 Regards