Hi!
I'm searching for Windows logo symbol in Unicode character set, for example Arial Unicode MS and in character map not found. Found was only in Wingdings character set.
I tried also utility Bablemap which allowed me find more characters usable, but tried to find in search words:
WIN, WINDOW, WINDOWS, OS, SYSTEM also similar OSes MAC, OSX, APPLE...
Of course Command and Option key symbols are found easy also in Aria lUnicode MS...
So, what a Unicode number has WIndows logo symbol? If in Unicode is...
Looks like (or similar) in character map: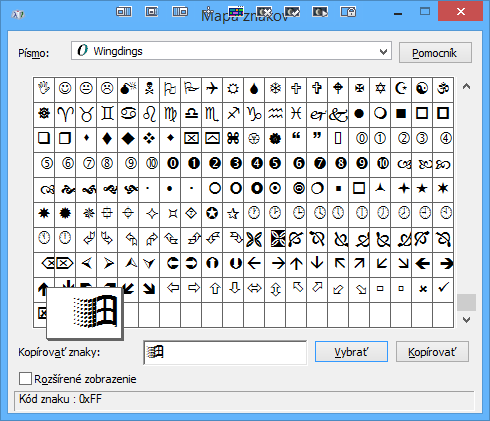 For every help thanks.
Miro